We keep expanding the potentials of fibers for enriching everyday life by producing our unique and globally-recognized synthetic fiber, "Kanekalon".
Materials for Hair Accessory Products(Fashion wig, Extension)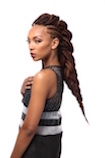 Kanekalon is widely used for hair wigs around the world thanks to its resemblance to human hair appearance.

Product Name
Application
Inquiries
Kanekalon™
Fashion wig
Contact us
Advantage
Fashion wig
futura™
Fashion wig
ULTIMA™
Fashion wig
Eco fur(Cloth, Interior, Plushie)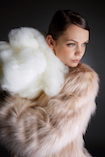 This modacrylic fiber ,with its unique features of high flame-retardancy and resemblance to animal hair, holds an overwhelming share in the global market.

Product Name
Application
Inquiries
Kanecaron™
Fur, Interior
Contact us
Kanecaron™ Lustrous Fur
Eco fur
Flame-Retardant Materials (Workwear, Industrial, Interior, Bedding)

Protex, an inherently flame-retardant new Kanekalon fiber, is blended with cotton, polyester and other fibers mainly for production of curtain and protective workwear.

Product Name
Application
Inquiries
Kanecaron™
Flame-retardant fibers
Contact us
Protex™
New Materials

We are working to develop such innovative, next-generation fibers as Ion Adsorbent and Collagen Fiber.

Product Name
Application
Inquiries
Kanecaron™
Ion adsorbent
Contact us
Collagen fiber