Medical Devices
Testing equipment
Skin perfusion pressure measuring system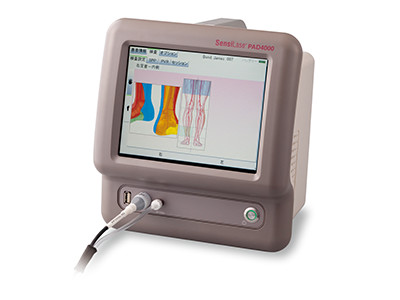 PAD4000 measures the skin perfusion pressure (SPP) and evaluates the severity for peripheral arterial disease (PAD).

*This product is provided by Kaneka Medix Corporation.
*Directed to an external website
SensiLase® PAD4000
(Copyright© Vasamed Inc.)
Skin perfusion pressure measuring system
Health Care
Medical Devices
Kaneka is innovating in the area of medical products, for example in the form of catheters used to treat conditions inside blood vessels and blood purification systems.

We offer an extensive line of products to meet an array of treatment needs, and we're contributing to the evolution of medical technology.