Performance Polymers
Zero birefringence PMMA material
Kaneka Hyperite™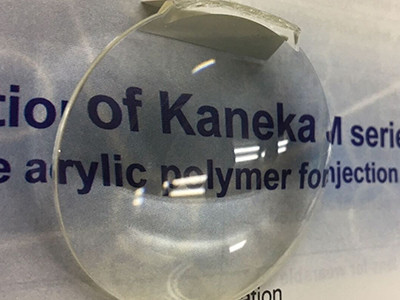 This acrylic molding compound offers exceptional optical characteristics in which orientation birefringence has been canceled thanks to a proprietary molecular structure. Transparent resin products made from it exhibit only an extremely small amount of optical strain caused by factors such as orientation and residual strain, and we expect it to be used in an increasingly broad range of optical applications such as lenses and inspection devices.
Kaneka Hyperite™JM
Lenses, medical device materials, monitoring devices, vehicle displays
Material
Performance Polymers
Resins with a range of functionality, including heat resistance, weather resistance, flame resistance, and elasticity, are transforming lifestyles by stimulating new technologies in a variety of fields, including architecture, automobiles, household appliances, and digital devices.