Foods & Agris
Butter
Kaneka fermented butter unsalted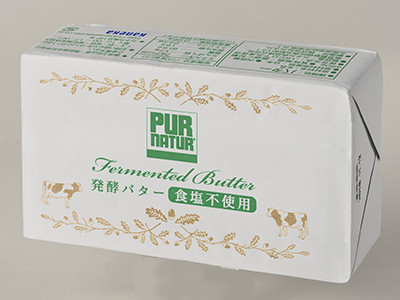 This butter, which is made from 100% raw milk from certified dairy farms in the town of Betsukai, Hokkaido, is produced using the traditional European churning method to create a richly flavorful condiment with all the goodness of fresh milk.
Kaneka fermented butter unsalted
For professional use (Confectionery/bakery)
The food market demands more depth, more variety, and new flavors. With a variety of product groups designed for the bread, candy, and processed food markets, Kaneka supplies solutions that increase the value of food by combining an array of technologies, including fermentation and oil and fat processing.