E & I Technology
Extremely high thermal conductivity graphite sheet
Graphinity™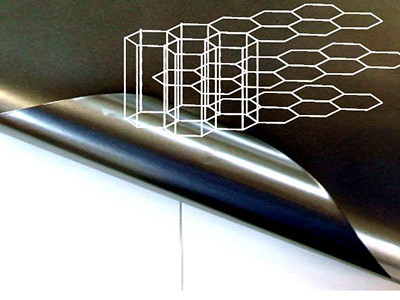 This high heat resistant and ultra-crystalline graphite sheet was developed utilizing Kaneka's polymer design and high temperature firing technologies. It has a thermal conductivity equal to 3 times that of copper and possesses great flexibility.
Thermal diffusion and heat dissipation are the main characteristics that allow for ease of use in mobile electronics and a variety of applications.
*Directed to an external website
Graphinity™
For mobile electronic devices
Heat spreaders
Quality of Life
E & I Technology
A chemistry approach is helping make electronics products smaller, better-performing, and more beautiful.

Creation of new value is leading frontier fields and making our lives more comfortable.