New Business Development
Biosurfactant
KANEKA Surfactin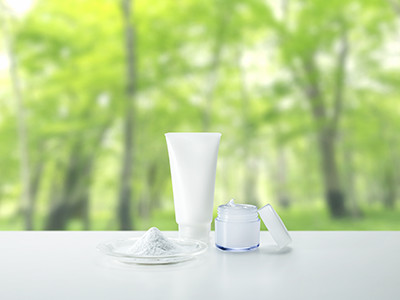 KANEKA Surfactin (INCI Name: Sodium Surfactin) is a cyclic lipopeptide-based biosurfactant produced by a harmless microbial, Bacillus subtilis, during the process of fermentation. KANEKA Surfactin shows unique properties derived from its cyclic lipopeptide structure consists of 7 amino-acids. Because of the cyclic structure, KANEKA Surfactin works as surfactant as low concentration as 3 ppm. Moreover, KANEKA Surfactin shows multiplying effect to improve the performance of other surfactants such as SDS and LAS.

Furthermore, the small amount of KANEKA Surfactin allows to form D-Phase (Bi-continuous phase) which solves both water and oil in it. KANEKA Surfactin is useful for making cleansing oil gel and small particle emulsion.

-Premixed cosmetic ingredient is also available.
-It has been certified as "Raw Material" by ECOCERT.
*Please contact us by email with your name, company and inquiries.
Quality of Life
New Business Development