Basic Policy
Viewing compliance as an important management issue, we implement various initiatives to ensure all directors and employees comply with all applicable laws and regulations.
Compliance Awareness Rising
Our corporate Intranet provides ready access to our Compliance Guidebook, which provides a clear explanation of our Ethical Code of Conduct as well as the laws and regulations to be observed by all of our directors and employees. Additionally, a variety of training sessions and meetings, and activities of the Compliance Subcommittee ensure that we strictly adhere to our compliance policies.
Self-Check in Training Session
The compliance online course for all employees, launched in 2014, was expanded to include Group companies in Japan in 2016; a total of 5,042 participants from 43 companies have participated since 2014.
Training sessions on the Antimonopoly Act are conducted regularly with all of managerial officers from the Kaneka and Group companies in Japan who are involved in sales, purchasing, and business development, all of whom are required to submit a pledge.
Internal Audits and Establishment of Consultation Hotlines
ESG evaluation audits were carried out for all Group companies in Japan, the U.S. and Europe. Going forward, Group companies outside Japan will be included as well.
We have also set up compliance consultation hotlines both internally and with outside law firms in order to answer inquiries from those within the Group. We strive to respond quickly to provide a rapid resolution to any concerns that may arise.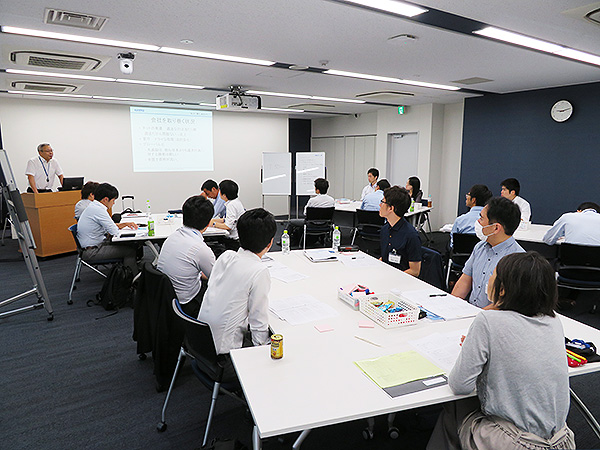 A compliance training session