Overseas Network

Head Office : Pasadena, Texas, U.S.A.
Planning business strategy and strengthening governance in America, supporting business of Kaneka and local corporations in America.
Head Office·Plant:Pasadena,Texas, U.S.A.
Manufacturing and sales of PVC specil resin, functional resin and electronic materials, manufacturing and sales of functional foodstuffs.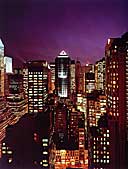 Head Office : New York, N.Y., U.S.A.
Established in 1997 as [Kaneka Pharma America Corporation] to market plasmapheresis systems in North America.
Kaneka Aerospace LLC
Head Office : California, USA
Manufacturing and sales of formulated resins for infusion molding and prepreg used in aircrafts etc.
Kaneka South America Representative Ltd.
Head Office : São Paulo City, Brazil
Promotion of Kaneka-affiliated product sales, market survey activities and provision of technical services.
Kaneka US Innovation Center
Head Office : California, USA
Established in 2016 to promote open innovation including M&A, in addition to research and new business development of "health" and "information communication" which are priority strategic fields.