Supplemental Nutrition
Coenzyme Q10
Kaneka QH™ (Active form of coenzyme Q10, Ubiquinol), Kaneka Coenzyme Q10™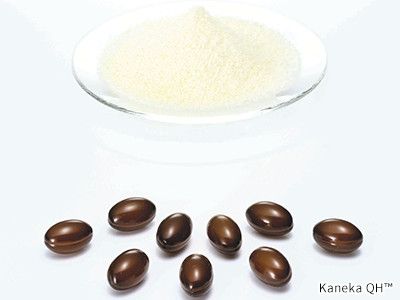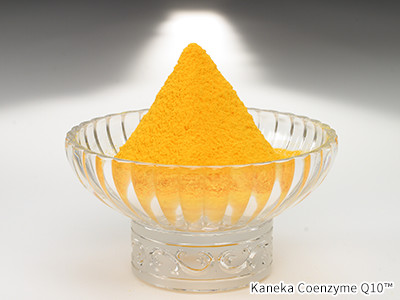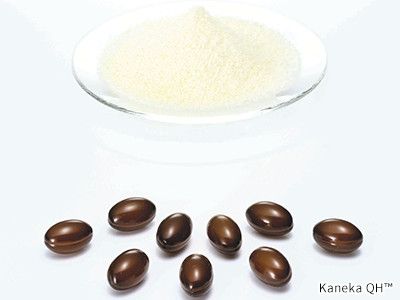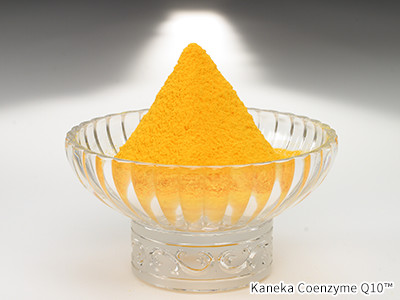 This ingredient, which was discovered in the U.S. in 1957, is used in a wide range of fields as a pharmaceutical and supplement. As the ideal of leading a long, healthy life attracts growing attention, it has earned the support of a large number of people since it was launched.
Kaneka QH™ (Active form of coenzyme Q10, Ubiquinol)
We led the world in successfully developing stabilization technologies for regenerative coenzyme Q10 in bulk and soft capsule forms. More than 90% of the coenzyme Q10 in the blood plasma of healthy people is regenerative. This product helps maintain the health of middle-aged and older people whose regenerative abilities have declined.
Kaneka Coenzyme Q10™
This dietary ingredient, which is extracted from yeast by a microbial reaction production method, is drawing interest for use in various food materials, including supplements.
Nutrition
Supplemental Nutrition
We're developing various functional food materials based on fermentation technology that we've accumulated over many years, for example by establishing a method for mass-producing the regenerative coenzyme Q10, which was difficult in the past.

We will continue to help fulfill the desire of people worldwide for healthy living.