Performance Polymers
Engineering resin for injection molding
Kaneka Hyperite™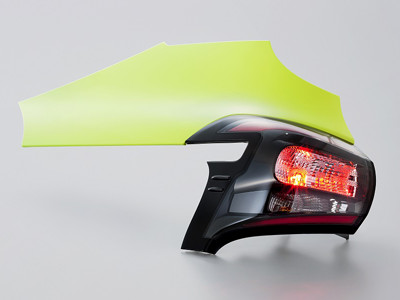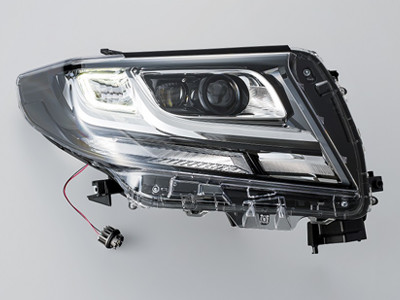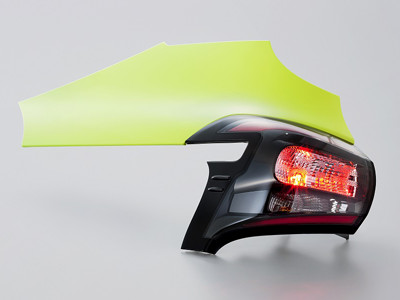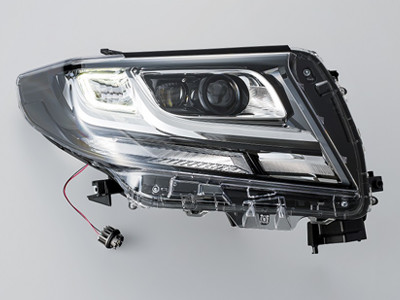 This injection molding material delivers excellent workability in terms of characteristics such as liquidity as well as low linear expansibility, high rigidity, and flame resistance thanks to a combination of resin modification technology made possible by proprietary Kaneka additives and formulation/filler technology. Resins to which heat conductivity has been added are also available for use in heat-related measures. It is used in a variety of automotive and other fields, including to fabricate resin parts for vehicles, to reduce weight by decreasing the thickness of resin parts, to implement complex shapes, and to reduce part and process counts.
Kaneka Hyperite™JP
Automotive exterior parts and exterior panels (garnishes, spoilers, etc.)
Kaneka Hyperite™HP
(Thermal conductivity engineering plastics compound)
Automotive LED lamps (tail lamps, parking lamps, turn signal lamps)
Heat sinks and enclosures for electric devices
Kaneka Hyperite™ (GF-PET)
Electronic devices, office equipment, household appliances, and auto parts
Material
Performance Polymers
Resins with a range of functionality, including heat resistance, weather resistance, flame resistance, and elasticity, are transforming lifestyles by stimulating new technologies in a variety of fields, including architecture, automobiles, household appliances, and digital devices.