1. What is Sunduren ?
Sunduren is Acrylic film that KANEKA invented based on our resin and processing technology.
Sunduren has been used for various applications, for example building material, retro reflective sheet, automobile interior and optics. This is because Sunduren has good weath er-ability, transparency and easy processing.
Our Sunduren is expected to expand business area in response to rapidly changing era.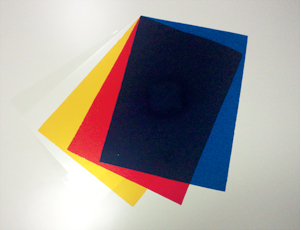 2. Features of Sunduren
Sunduren has following properties..
Good weather-ability
Good transparency
Good flexibility and crease resistance
Good crease whitening
Good haze after heating
Easy to apply Vacuum forming process
Good printing property
Good film surface(very little fisheye)
3. Sunduren for various applications
Sunduren has been used for various applications as follows due to plenty of grade lineup.
Application
Decorative sheet for building

Overlay film of Decorative sheet (PVC etc)
Sunduren increases weather-ability, hardness, chemical resistance by laminating our film to PVC, PC, PET etc.

Retro reflective sheet

Overlay film of Retro reflective sheet (transparency colored film)
We have so many color lineups for this application.
Our film also has good scratch resistance and processing properties.

Auto mobile interior sheet

For in mold and insert processing.
Sunduren can be used for surface of auto mobile interior through IMD/IMl processing and printed directly.
These hard type grades have very good transparency, easiness to trim.
Properties
Grade
SD001
SD014
SD007
SD010
SD009
Thickness (μm)
ISO/R463
53
53
75
125
125
Tensile Strength
ISO527-3
MD
46
40
53
45
53
(MPa)
TD
43
38
44
47
54
Elongation
ISO527-3
MD
114
134
94
56
25
(%)
TD
126
143
63
57
25
Pencil Hardness
ISO15184 
2B
2B
F
F
2H
Glass-transition temp
(℃)ISO3146
85
96
103
113
114
60°gloss(%)
JIS-K-7105
141
144
144
147
147
Total light transmittance
(%)JIS-K-7195
93
93
92
92
92
Haze (%)
JIS-K-7195
0.9
0.7
0.8
0.5
0.6
Feature
Soft
Soft
(Clear and Matt)
Hard
(Clear and Color)
Hard
(Clear and Matt)
Hard
(Clear and Matt)
*These data are typical and not warranted.
We have several colors of SD007 in order to deal with various requests from customers..
Contact
If you have any questions and inquire, please contact us.