Kaneka Group will disclose information on its ESG (Environmental, Social, and Governance) activities in the Kaneka Integrated Report 2018 to strengthen its efforts for ESG management.
We focus on wellness-first management to make the world more wellness-oriented, ensuring the creation of both social and economic value in a healthy manner through our business activities.
The Kaneka Integrated Report 2018 delivers information on how we will play a role in resolving global issues in the fields of the environment and energy, food, and health, while recognizing these issues as global crises and keeping expectations high.
We trust that our shareholders, investors, and other stakeholders understand the significance of the Kaneka Integrated Report 2018.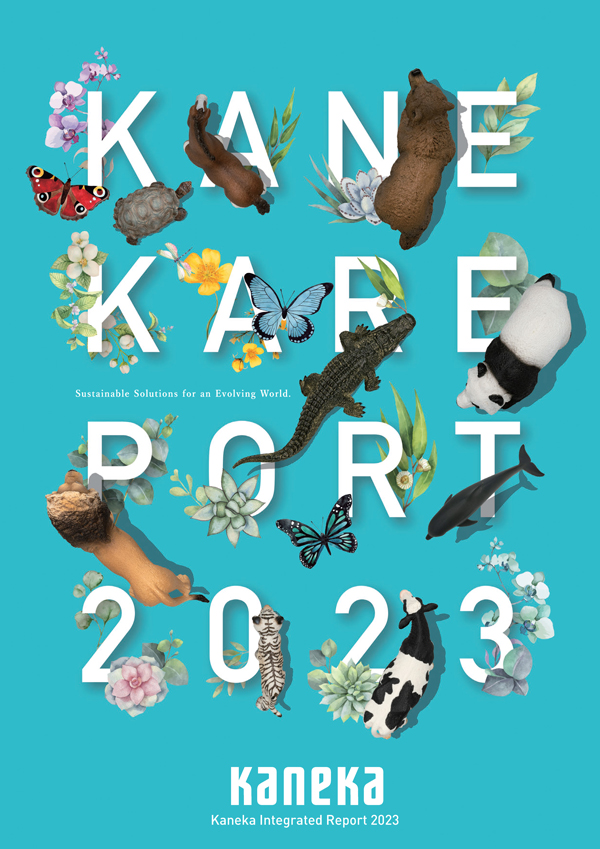 Report Download
Full Report (4.22MB)
Management Philosophy (185KB)
Management Philosophy Structure
New Management System
Social Value Creation (345KB)
KANEKA thinks "Wellness First"
History of Kaneka's Reform
Management Strategies (2.37MB)
Interview with the Chairman
R&D Strategies
Special Feature 1: Wellness-first Global Environment
Special Feature 2: Wellness and Comfortable Life
Special Feature 3: Wellness
Business Foundation (704KB)
List of Directors
Corporate Governance
Business Risks and Uncertainties
Compliance
Intellectual Property
ESG Promotion System
Environment
Safety
Job Satisfaction
Diversity
Appendices (412KB)
Consolidated Financial Statements
Financial and Nonfinancial Highlights
Corporate Profile / Global Network
Data Sheet 2018 (1.08MB)
Back Number of Report
(Note) For the 2018 version, only the Kaneka Integrated Report 2018 is available.